For members
Not many carved pumpkins but a day off: What does Italy think of Halloween?
Italy's way of marking Halloween is a little different - and a lot more restrained - than the usual celebrations in countries like the US and UK.
Published: 30 October 2020 09:13 CET
Updated: 31 October 2021 10:32 CET
Ten Christmas nativity scenes you'll only see in Italy
Creative nativity scenes appear in homes, churches and public buildings across Italy in December, each one a little different. How many of these have you seen?
Published: 13 December 2021 18:09 CET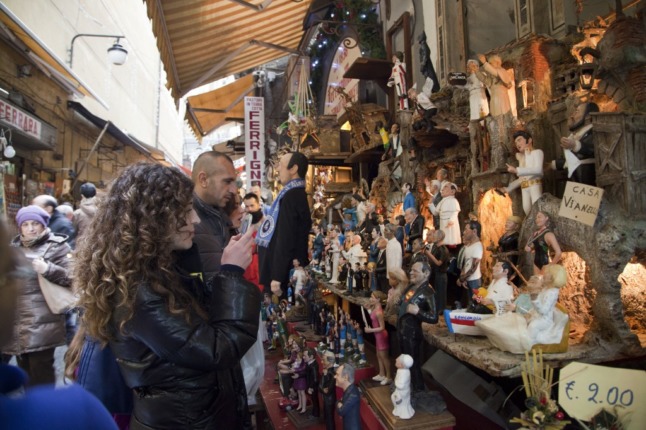 Handmade nativity figures for sale on Via San Gregorio Armeno in Naples, often called 'Christmas Alley'.. Photo: Carlo Hermann/AFP