This guide, presented in partnership with the UK Government, tells you what you need to do in four key areas: residency, healthcare, travel and exchanging your driving licence.
1. Registering your residency
Germany passed a law in November that gives UK nationals living in the country before the end of 2020 a secure residence status. If you were legally resident in Germany at the end of the transition period, you're covered by the Withdrawal Agreement between the UK and the EU – meaning your rights will be protected for as long as you remain resident in Germany.
But you should now obtain a new residence document (Aufenthaltsdokument-GB). To get this, you must report your residence to your local foreigners authority (usually called Ausländerbehörde) by June 30th 2021.
"All UK nationals legally resident in Germany before 1 January 2021 have the right to carry on living and working here. I am delighted the German authorities have now started to issue new residence documents confirming those rights," said Jill Gallard, British Ambassador to Germany. "My team and I will continue to work closely with German partners to give UK nationals support and advice."
While your rights under the Withdrawal Agreement will not be affected if you miss the deadline, the UK government recommends you obtain your new card as soon as possible. You will need to show a valid UK passport. 
If you arrive in Germany after January 1st 2021, you'll be subject to the immigration requirements that apply to all third country nationals. This means, for instance, you'd need a visa for anything beyond a short stay or certain working visits. More information is available in the German government's guidance for third country nationals.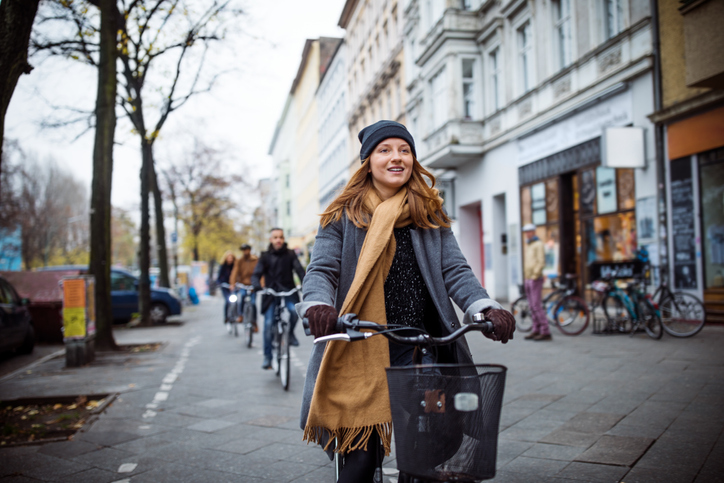 Photo: Getty Images
2. Ensuring you have health insurance
If you were living in Germany before December 31st 2020, you'll have life-long healthcare rights in Germany for as long as you remain legally resident. However, Germany's health system works differently to the UK's; health insurance is compulsory and you may still have to pay to use some parts of the system.
As a resident, you must register with a health insurer (called a Krankenkasse) and pay monthly contributions to access healthcare. Most residents join a 'statutory' health insurer (gesetzliche Krankenkasse) while around 10 percent join a private insurer (private Krankenkasse). It's free to add any dependants to your statutory insurance plan.
Get the full UK government advice on your rights to healthcare in Germany
If you're employed, you usually join a health insurance scheme through your German employer, whereas the self-employed join an insurer directly. If you receive a UK State Pension or certain other benefits, you may be able to register a UK-issued S1 form with a statutory health insurer.
Once you've joined an insurance scheme, your insurer will send you a health insurance card, which you should take with you whenever you visit a doctor, dentist or healthcare provider. For further details on referrals, how to know which practitioners treat patients with statutory insurance, and when you'll have to pay something extra click here.
3. Checking you're ready for trouble-free travel
You live abroad – so crossing borders is no big deal, right? But you face some new rules on travel within Europe in 2021, so doing your homework now could save you a lot of trouble later.
From January 1st 2021, you need six months left on an adult or child passport to travel to most countries in Europe. This requirement does not apply for Ireland. Nor does it apply if, as a resident of Germany under the Withdrawal Agreement, you want to enter or transit to Germany.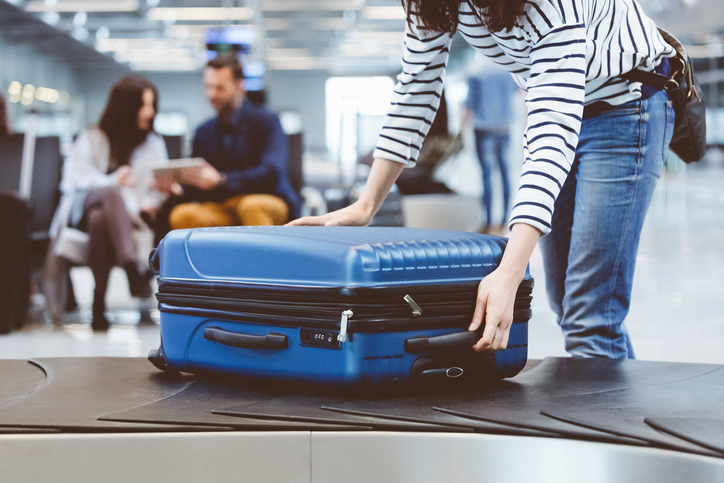 Photo: Getty Images
If you renewed your current passport early and therefore had extra months added to its validity beyond 10 years, those additional months may not count towards the six months you must have left.
You can click here to check your passport's validity with the UK Government and know for sure if you need to renew it before booking a trip. You'll need to renew your passport before travelling if you don't have enough time left.
4. Exchanging your driving licence 
Germany is famed for its autobahns. But if you want to see the country by road, or even just drive locally, it's time to exchange your British licence if you still have one.
The requirement to exchange your UK licence for a German one within six months of moving to Germany doesn't change for those settling in Germany from January 1st 2021. But if you moved to Germany before that you'll be given some flexibility; the German Government has confirmed that you can continue using your UK photocard licence to drive in Germany until June 30th 2021 – even if this exceeds the six-month deadline.
The UK and Germany are currently discussing long-term arrangements for test-free licence exchange. However, before these take effect, you may be asked to take a driving test to exchange your licence. You may therefore want to wait for now, so you can avoid a test.
Check this UK Government page for future updates and see the German Transport Ministry FAQs for further information.
Remember that driving licences are issued at local authority level in Germany. Your local Bürgeramt can advise you whether you can exchange your licence and where you can do so. The UK Government warns that an International Driving Permit is not a suitable alternative to exchanging your licence.
What about trips back to the UK with your German driving licence? Good news here: EU licence holders wishing to visit the UK will be able to do so on their valid EU licence without the need for additional documentation. And if you move back to the UK, you can exchange your German licence for a UK one without taking a test.
Staying up-to-date 
You can sign up for emails with the latest official UK government updates about these topics in Germany. Since 2017, British embassies across Europe have organised 853 Brexit-related outreach events, with more than 510,000 Brits attending in person or online. The British Embassy engages with British community groups and regularly shares information on their social media pages. Click here for more information.
Want all the latest official guidance for UK nationals in Germany? Visit the UK government's Living in Germany web page for updates on all these topics and more