Here,The Local explores the stories of three international people – a robotics researcher, a manager at Spotify, and a DJ and rapper – who have settled in Stockholm. They all feature in a new film from Visit Stockholm and Invest Stockholm that highlights the 'secret formula' that makes the city the perfect place for each of them to call home. 
Find out what hidden treasures Stockholm has to offer, from those who came to love it.
'A unique place to teach, work and do research'
As our world rapidly changes, new skills and technologies arrive to fundamentally reshape our lives. Successfully navigating this changing environment requires a curious outlook, and world-class facilities to educate and upskill.
It is those intrinsic qualities of Stockholm that attracted Iolanda Leite, originally from Lisbon, to the city. Iolanda is now an Assistant Professor at the Department of Robotics, Perception and Learning, part of the Royal Institute of Technology (KTH), where she focuses on research and development in the burgeoning field of social robotics.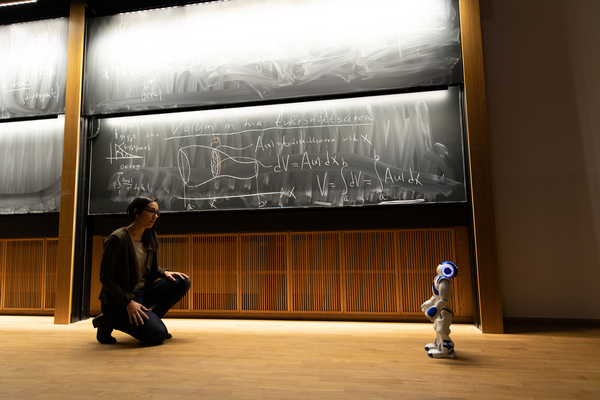 Photo credit: Ulf Leide
Speaking of Stockholm, she says: "The fact that everyone can have access to higher education makes it a very unique place, to teach, to work and to do research.
"There's also a lot of international students coming in and that enables all these creative companies and ideas to emerge from those groups."
Indeed, Stockholm boasts more 'unicorn' companies – startups valued initially at over a billion dollars – per capita than anywhere except Silicon Valley. 
'I like living in a big city but also being able to escape'
Few major cities make it as easy to connect with nature as Stockholm. The city, spread across 14 islands at the mouth of Lake Mälaren, offers a wide choice of unspoilt spaces and nature trails, as well as majestic views.
Get personal tips for finding your way off the city's beaten path, from Stockholm locals.
For Rorey Jones, who traded Atlanta in the US for Stockholm, it's the balance the city offers, as well as the egalitarian working frameworks that drew him in. Jones, a service manager at Spotify, particularly highlights the contrast between the city's urban and natural environments as something that appeals to him.
"I like the feeling of living in a big city, but I also like that feeling of getting a bit of a break and being able to escape it," he says. Trailrunning and hiking on the city outskirts with his dog, Knut, is something Jones can easily combine with his working day to provide some much needed calm.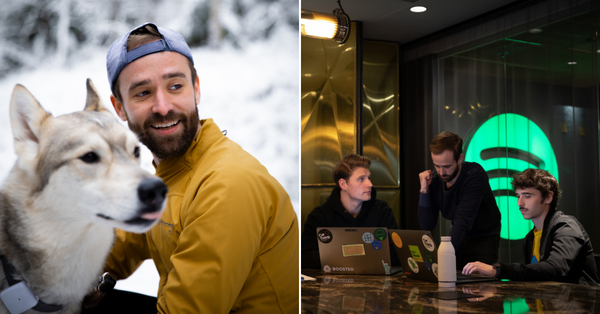 Photo credit: Ulf Leide
"I think there's a lot of balance in Swedish companies and here when you have the so-called 'flat organisation', I think it makes for a better place of innovation," he continues. "If I felt there was a problem, or if I felt there was something that needed to be innovated, I have this feeling I could go to people high up in the company and I could try to make the company better."
'I can be myself. The people make me feel at home.'
A city is nothing without heart, and it's Stockholm's air of empathy and acceptance that made it a haven for Kamohelo Khoaripe, a South African musician who DJs and raps as part of the quartet 'Off The Meds'. 
He is unequivocally enthusiastic about his new home, saying: "I'm in a place where I can be myself, where I can express myself, where it's okay to cry, and nobody is going to say 'Oh, you're weak'."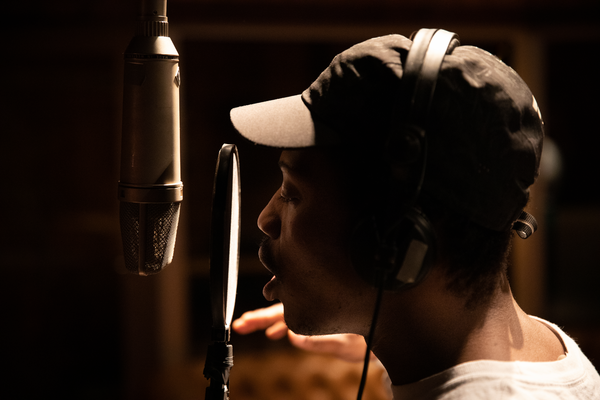 Photo credit: Ulf Leide
Khoaripe feels that an open and accepting attitude among Stockholm's people allowed him to develop as an artist. 
"I went through real-life feelings, I'm doing things I never thought I'd do", he says. "People don't really care who is doing what, they just want to go and support. That's how a community should be. The people make me feel at home."
His comments seem to touch on something central to how all three of these people perceive their new home. "Doing things to satisfy yourself, and not doing it to make other people feel belittled, that's the secret formula of Stockholm," he adds. "To be humble."
Discover more of the 'secret formula' that makes Stockholm so unique, as well as the vibrant sights and sounds of the city, by watching the video below from Visit Stockholm and Invest Stockholm.  
Then find out more by following these links to get personal tips from the locals on their favourite spots and places to eat and your full guide on living and working in the city.