For members
EXPLAINED: How to find cheap train tickets in Switzerland
Switzerland's train network is up there with the world's best, but can of course be a little pricey. Here's how to save money on train travel in Switzerland.
Published: 14 October 2021 16:39 CEST
Updated: 12 January 2022 11:46 CET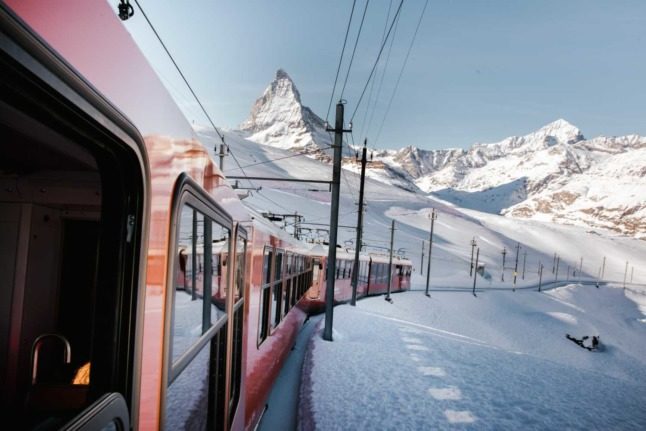 A red SBB train travels through the snow near Zermatt. Here's how to get cheap tickets. Photo by Kevin Schmid on Unsplash
For members
Reader question: What are the rules if I travel to France via Switzerland?
As the ski season continues many travellers will be coming to the French Alps and often the most convenient route is to fly into Geneva and then cross the border into France - but what does this mean for travel rules?
Published: 17 February 2022 14:38 CET