For members
Explained: Why is Sweden so worried about the EU's minimum wage plan?
EU labour ministers meet in Brussels on Monday to discuss the European Commission's planned minimum wage directive. Why is the proposal causing such unease in Sweden?
Published: 4 December 2021 17:40 CET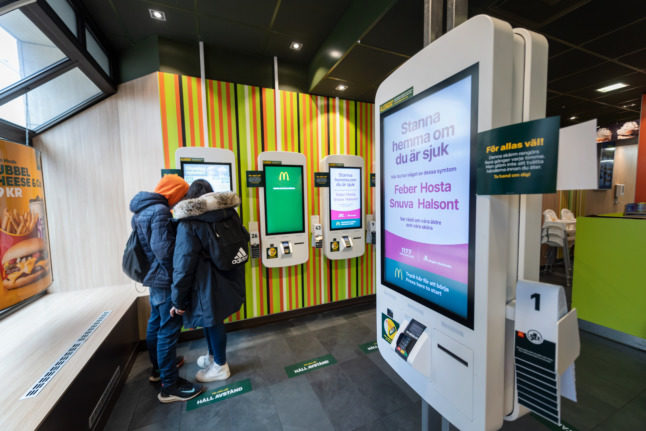 Customers visit a branch of McDonalds in Stockholm. Photo: Stina Stjernkvist/TT
What are the 26 French 'unicorns' hailed by the government?
France now has 26 'unicorns', something Emmanuel Macron's government sees as a major success. Here's what this means and how it affects France's future.
Published: 18 January 2022 16:29 CET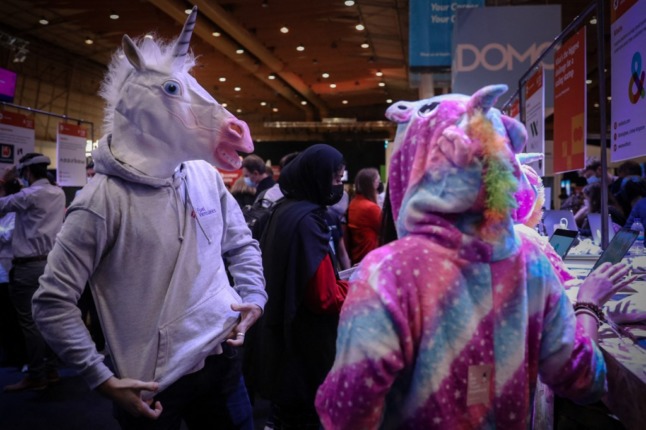 People dressed as unicorns attend a tech summit. France now counts 26 start-ups valued at more than $1 billion. (Photo by CARLOS COSTA / AFP)