For members
Is Switzerland's male-only mandatory military service 'discriminatory'?
Under Swiss law, all men must serve at least one year in compulsory national service. But is this discriminatory?
Published: 7 December 2021 16:50 CET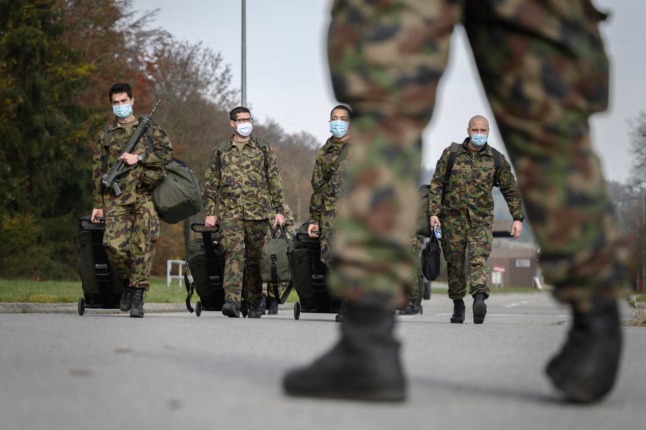 A new lawsuit seeks to challenge Switzerland's male-only military service requirement. Is this discriminatory? FABRICE COFFRINI / AFP
For members
'Impfdurchbruch': What does the 2021 Swiss German word of the year mean?
On Tuesday, this year's Swiss German word of the year was announced. What is 'Impfdurchbruch' and why was it given the nod?
Published: 7 December 2021 17:28 CET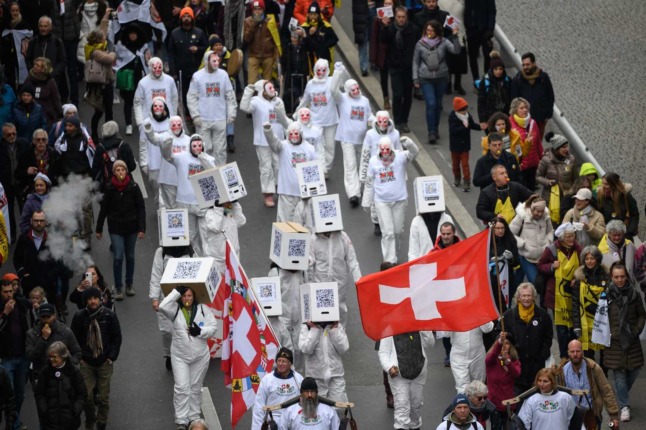 Vaccination protests and discussions over Covid measures have been a major influence on this year's Swiss words of the year.Photo: Fabrice COFFRINI / AFP