For members
The best events and festivals in Italy in 2022
With the obvious caveat that much depends on the health situation and Covid-related rules in place, Italy has an outstanding variety of events on offer in 2022 for tourists and residents alike.
Published: 10 January 2022 17:47 CET
Updated: 15 January 2022 10:20 CET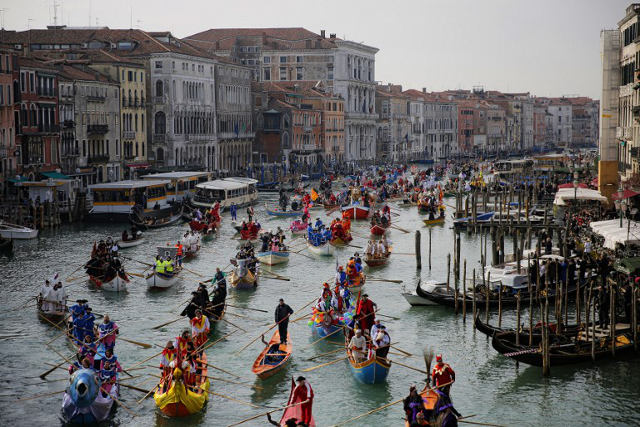 Venice's carnival, held every February-March, is one of the highlights of Italy's cultural calendar. Marco Bertorello/AFP
How Italy has changed in two years of the Covid-19 pandemic
It's been two years since the first Covid-19 lockdowns were declared in Italy and life was irrevocably altered in a range of ways; some obvious, some subtle. The Local's journalists look at what's changed about life in the country since late February 2020.
Published: 23 February 2022 16:15 CET
Updated: 26 February 2022 09:12 CET