For members
'I finally feel at home': How Germany's planned changes to citizenship laws affect foreigners
As Germany stands poised to permit multiple nationalities, The Local readers have aired their views about how the change will affect them. The verdict? Many feel more comfortable settling in the country and building a life here.
Published: 21 January 2022 13:07 CET
Updated: 30 January 2022 09:46 CET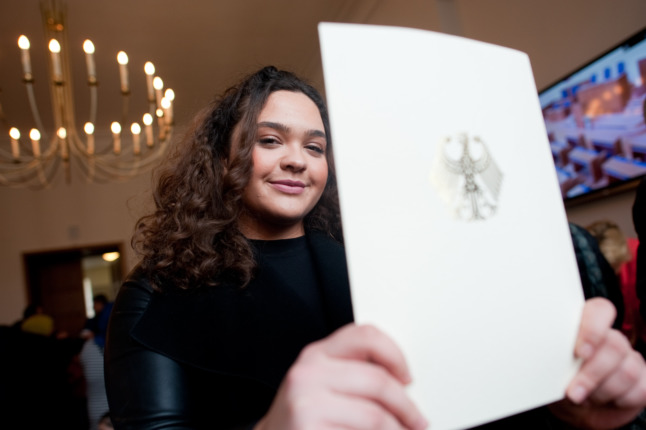 A newly naturalised German shows her citizenship documents at Rathaus Neukölln in Berlin. Photo: picture alliance / dpa | Klaus-Dietmar Gabbert
What it's like travelling to Germany from the USA in the Covid era
From arriving at the airport extra early and navigating various government rules to dealing with Germany's strict Covid measures, here's US-based writer Phil Schaaf's experience and tips for other travellers after visiting Germany from the States.
Published: 14 February 2022 16:25 CET
Updated: 19 February 2022 08:38 CET