For members
Reader question: Do I need to update my Italian green pass after a booster shot?
Had your Covid-19 booster jab and wondering what to do next? Here's what you need to know about updating your Italian 'green pass'.
Published: 28 January 2022 15:38 CET
Updated: 3 February 2022 14:15 CET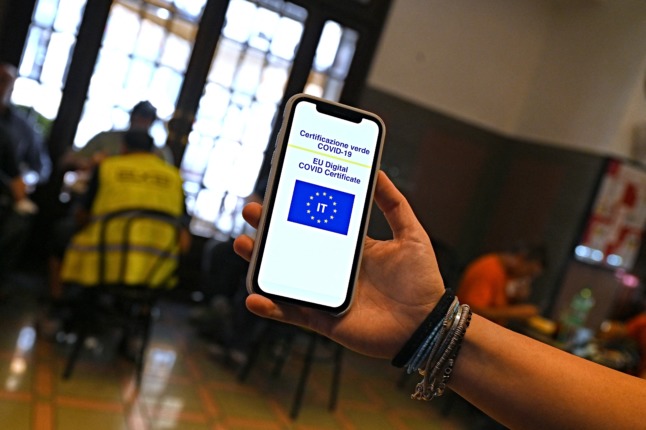 A customer shows her green pass on a mobile phone in a central Rome bar on August 6, 2021. Andreas SOLARO / AFP
First batches of Novavax Covid vaccine to arrive in Italy
Italy will begin to administer the new anti-Covid vaccine in the coming days, as millions of doses are scheduled for dispatch across the country and in other EU nations.
Published: 25 February 2022 10:58 CET