For members
What changes about life in Italy in March 2022?
From the gradual easing of Covid restrictions to the clocks jumping forward an hour, here's what to expect in Italy in March.
Published: 25 February 2022 16:06 CET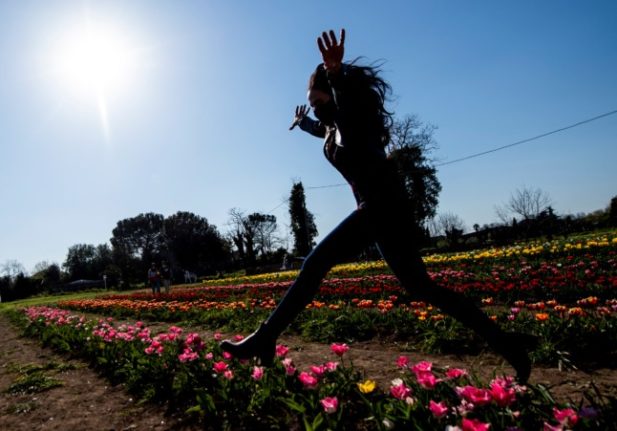 A woman jumps in the TuliPark on the outskirts of Rome on March 31, 2021. Photo by Tiziana FABI / AFP
For members
Six things foreigners should expect if they live in Rome
The eternal city attracts millions of tourists from around world every year. But what's it like to live there as a resident? Here are some of the things you can expect if you move to Rome from abroad.
Published: 10 February 2022 17:23 CET